Proven results for current and former clients.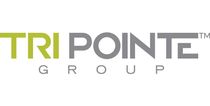 TRI Point Group
TRI Pointe Group, Inc. (NYSE: TPH) is a family of premium, regional homebuilders that designs, builds, and sells homes in major U.S. markets. As one of the top 10 largest public homebuilding companies based on revenue in the United States, TRI Pointe Group combines the resources, operational sophistication, and leadership of a national organization with the regional insights, community ties, and agility of local homebuilders.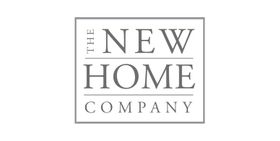 The New Home Company
The New Home Company (NYSE: NWHM) is a next generation homebuilder focused on the design, construction and sale of innovative and consumer-driven homes in major metropolitan areas within select growth markets in California and Arizona, including coastal Southern California, the San Francisco Bay area, metro Sacramento and Phoenix.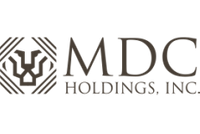 M.D.C. Holdings
M.D.C. Holdings, Inc. (NYSE: MDC) was founded in 1972 and is one of the largest homebuilders in the United States. MDC's homebuilding subsidiaries, which operate under the name Richmond American Homes, have built and financed the American Dream for more than 205,000 homebuyers since 1977. MDC's commitment to customer satisfaction, quality and value is reflected in each home its subsidiaries build.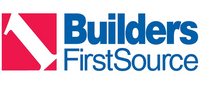 Builders FirstSource
Builders FirstSource (NASDAQ: BLDR) is the largest U.S supplier of building products, prefabricated components, and value-added services to the professional market segment for new residential construction and repair and remodeling. The Company provides customers with an integrated homebuilding solution, offering manufacturing, supply, delivery and installation of a full range of structural and related building products.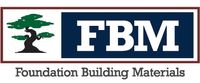 Foundation Building Materials
Foundation Building Materials (NYSE: FBM) is one of the largest specialty distributors of wallboard, and suspended ceilings systems in the United States and Canada. The Company has a nationally branded operating model supported by local market expertise and an entrepreneurial, customer centric culture.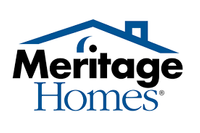 Meritage Homes
Meritage Homes (NYSE: MTH) is one of the largest public homebuilders in the United States. The Company has designed and built over 125,000 homes in its 35-year history, and has a reputation for its distinctive style, quality construction, and award-winning customer experience.
Meritage is the industry leader in energy-efficient homebuilding and has received the U.S. Environmental Protection Agency's ENERGY STAR® Partner of the Year for Sustained Excellence Award every year since 2013 for innovation and industry leadership in energy efficient homebuilding.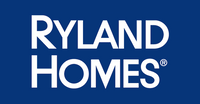 The Ryland Group
The Ryland Group was one of the first production homebuilders in America, building homes in the first master planned community in Columbia, Maryland and devising processes that would be the foundation for the modern production homebuilding business model. Over the next 48 years, Ryland would go on to expand its geographic presence, add a financial services segment to compliment the homebuilding operations and survive a number of regional and national housing downturns, ultimately building over 315,000 homes and originating over 260,000 mortgages. In 2015, the Company merged with Standard Pacific Corp. to form CalAtlantic Group (NYSE: CAA)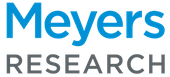 Meyers Research, LLC
Meyers Research combines experienced real estate and technology advisors with leading data to provide clients with a clear perspective and a strategic path forward. The Company's goal is to simplify the experience of getting strategic answers by bringing a passionate group of real estate, technology, and data experts together.