Proven results for current and former clients.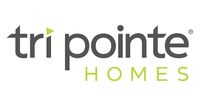 Tri Pointe Homes
Tri Pointe Homes (NYSE: TPH) is a publicly traded company and a recognized leader in customer experience, innovative design, and environmentally responsible business practices. The company builds premium homes and communities in 10 states, with deep ties to the communities it serves. Tri Pointe Homes combines the financial resources, technology platforms and proven leadership of a national organization with the regional insights, long standing community connections and agility of empowered local teams.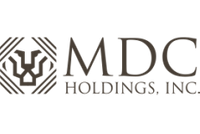 MDC Holdings
MDC Holdings (NYSE: MDC) is one of the largest homebuilders in the United States with homebuilding operations across the country. MDC's subsidiaries also provide mortgage financing, insurance and title services, primarily for Richmond American homebuyers, through HomeAmerican Mortgage Corporation, American Home Insurance Agency, Inc. and American Home Title and Escrow Company, respectively.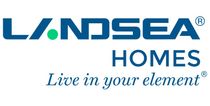 Landsea Homes
Landsea Homes Corporation (Nasdaq: LSEA) is a publicly traded homebuilder based in Newport Beach, CA that designs and builds best-in-class homes and sustainable master-planned communities in some of the nation's most desirable markets. The company has developed homes and communities in New York, Boston, New Jersey, Arizona, Florida, Texas and throughout California in Silicon Valley, Los Angeles and Orange County.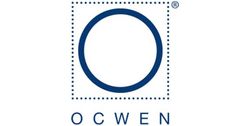 Ocwen Financial
Ocwen Financial Corporation (NYSE: OCN) is a leading non-bank mortgage servicer and originator providing solutions through its primary brands, PHH Mortgage and Liberty Reverse Mortgage. PHH Mortgage is one of the largest servicers in the country, focused on delivering a variety of servicing and lending programs. Liberty is one of the nation's largest reverse mortgage lenders dedicated to education and providing loans that help customers meet their personal and financial needs.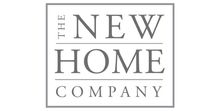 The New Home Company
The New Home Company is a new generation homebuilder focused on the design, construction and sale of innovative and consumer-driven homes in major metropolitan areas within select growth markets in California, Arizona and Colorado.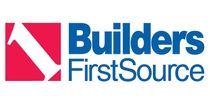 Builders FirstSource
Builders FirstSource (NYSE: BLDR) is the largest U.S. supplier of building products, prefabricated components, and value-added services to the professional market segment for new residential construction and repair and remodeling. The company provides customers an integrated homebuilding solution, offering manufacturing, supply, delivery and installation of a full range of structural and related building products. Builders FirstSource operates in 40 states with approximately 550 locations and has a market presence in 44 of the top 50 and 86 of the top 100 Metropolitan Statistical Areas (MSA), providing geographic diversity and balanced end market exposure.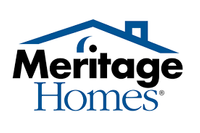 Meritage Homes
Meritage Homes (NYSE: MTH) is one of the largest public homebuilders in the United States, based on homes closed in 2020. The Company offers a variety of homes that are designed with a focus on entry-level and first move-up buyers in Arizona, California, Colorado, Texas, Florida, Georgia, North Carolina, South Carolina and Tennessee. Meritage Homes has delivered over 140,000 homes in its 36-year history, and has a reputation for its distinctive style, quality construction, and award-winning customer experience. The Company is the industry leader in energy-efficient homebuilding and an eight-time recipient of the U.S. Environmental Protection Agency's ENERGY STAR® Partner of the Year for Sustained Excellence Award since 2013 for innovation and industry leadership in energy efficient homebuilding.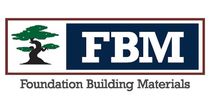 Foundation Building Materials
Foundation Building Materials (FBM) is a leading construction materials distributor focused on exceeding the expectations of the commercial construction and residential building trades. With over 250 locations across the United States and Canada, FBM has significant geographic reach into most major building materials markets. FBM specializes in the local supply of building materials such as drywall, steel studs, lath, plaster, stucco, acoustical ceilings, insulation, fiberglass reinforced panels (FRP), and exterior insulation finish systems (EIFS). Additionally, FBM offers a wide variety of commercial-grade construction tools, drywall hand tools, fasteners, and construction supplies for residential and commercial projects.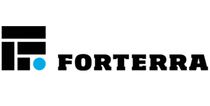 Forterra
Forterra is a leading manufacturer of water and drainage pipe and products in the U.S. and Eastern Canada for a variety of water-related infrastructure applications, including water transmission, distribution, drainage and stormwater systems. Based in Irving, Texas, Forterra's product breadth and scale help make it a one-stop shop for water-related pipe and products and a preferred supplier to a wide variety of customers, including contractors, distributors and municipalities.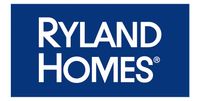 The Ryland Group
The Ryland Group was one of the first production homebuilders in America, building homes in the first master planned community in Columbia, Maryland and devising processes that would be the foundation for the modern production homebuilding business model. Over the next 48 years, Ryland would go on to expand its geographic presence, add a financial services segment to compliment the homebuilding operations and survive a number of regional and national housing downturns, ultimately building over 315,000 homes and originating over 260,000 mortgages.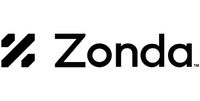 Zonda
Zonda provides data-driven housing market solutions to the homebuilding and multifamily industries. From builders to building product manufacturers, mortgage clients, and multifamily executives, Zonda works hand-in-hand with customers to streamline access to housing data to empower smarter decisions.